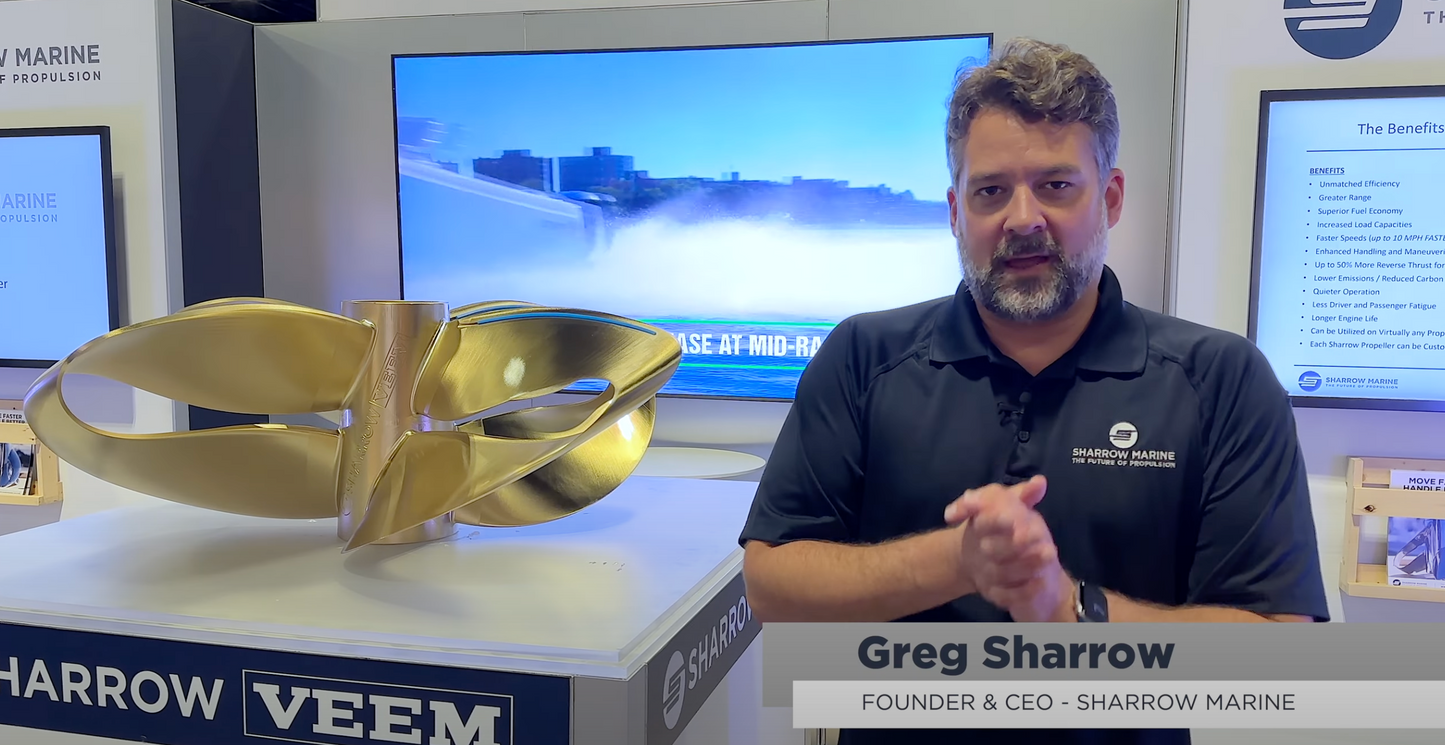 Hear from Founder & CEO of Sharrow Marine, Greg Sharrow as he introduces the revolutionary SHARROW by VEEM propeller at IBEX.
---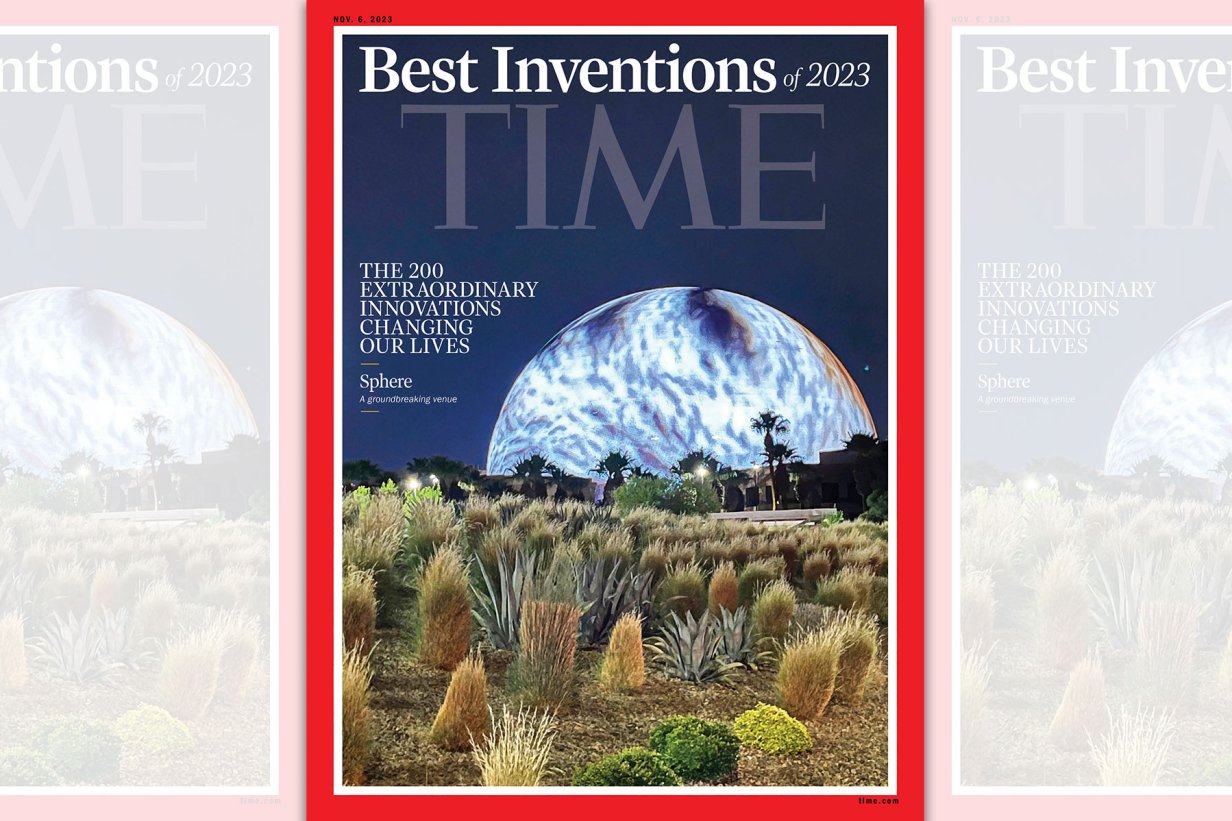 The Sharrow™ Propeller is awarded for its revolutionary design that transforms the entire boating experience.  Detroit, MI, October 24, 2023 — Today, Sharrow Marine, the industry leader in high-performance propeller design, announced that the Sharrow MX™ Propeller was selected as one of TIME's Best Inventions of 2023. TIME's annual list recognizes innovations that have significantly impacted the way we live. The Sharrow MX™ Propeller was hailed by TIME as "80% quieter than competitors, making it less disruptive to wildlife, and its looping design makes it up to 30% more efficient than standard boat propellers." The Sharrow™ Propeller, invented by Greg...
---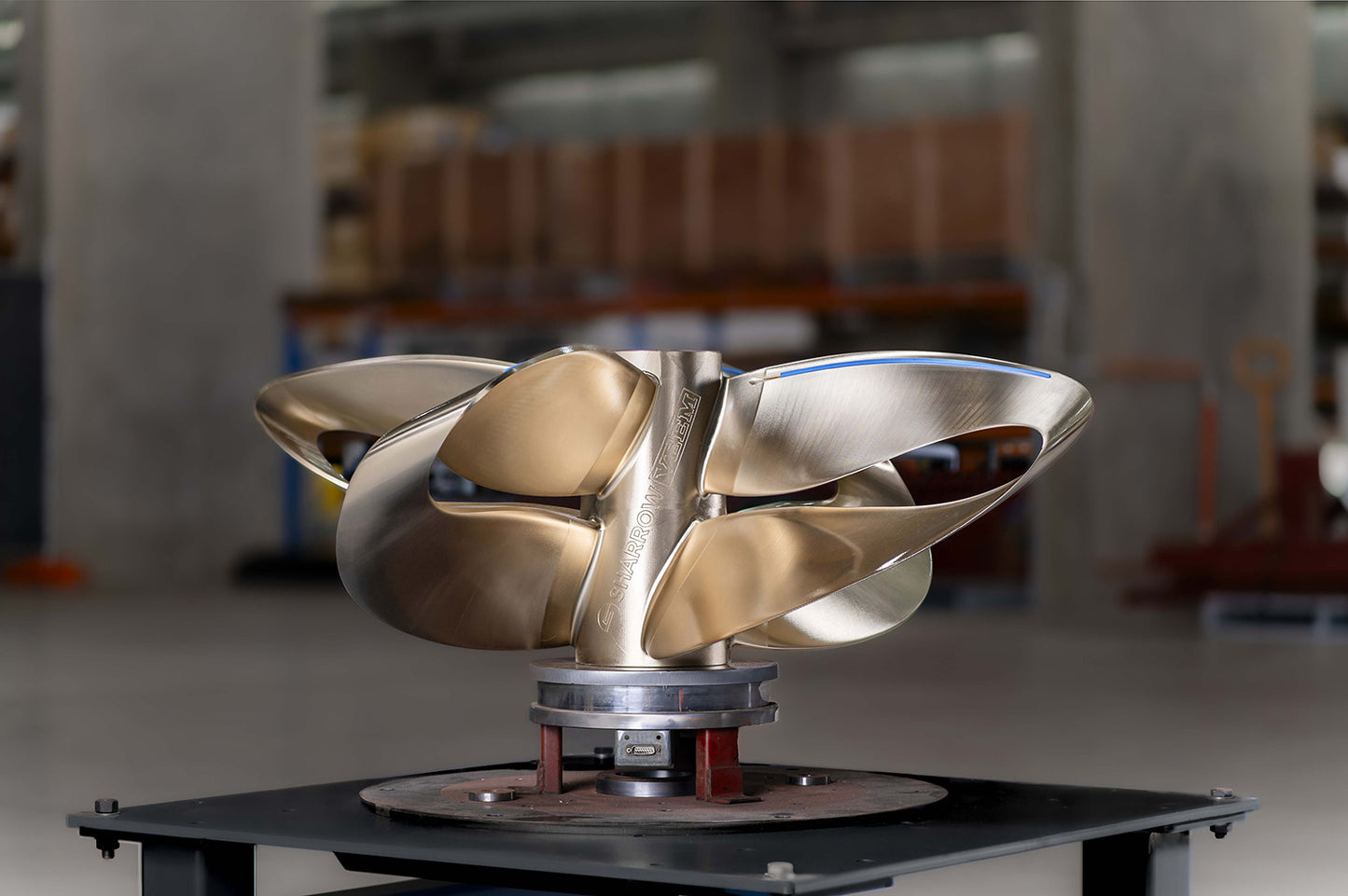 Launch of the SHARROW by VEEM series of propellers represents a historic moment for marine propulsion technology and manufacturing.